Welcome!
Welcome to my cozy alcove in the universe – I'm so glad you're here. I grew up in San Francisco where I read a book a day and scribbled stories while dreaming of creating that same magic I adored in books. During elementary school, my parents let me order lots of Scholastic Book Club titles and I saved every single book! So it's an amazing dream-come-true to be publishing with Scholastic so many decades later.
I live in New Mexico with my robotics engineer husband and three sons. I adore traveling, other cultures — and anything old and musty and full of secrets from the past.
My four Middle Grade novels with Scholastic are set in the bayous and swamps of Louisiana, which has become a second home to me. I love the culture and history of the deep South. These books are family stories with magical realism, secrets, charm bracelets, ghosts, butterflies, and time travel back to 1912 with a cursed doll through 5 generations of a family. Each book is the story of a different girl from a small town called Bayou Bridge, but there are little *connections* between the books and a discerning reader (like you!) will delight in discovering who knows who and the relationships between these girls; Livie, Shelby Jayne, Tara, and Larissa and their families.
Sit down for a spell, drink an ice cold lemonade, and enjoy the wonder of magic and books!
Keep up with News, New Releases, Giveaways, on my Author Newsletter. Sign up right here:  Kimberley's Author Newsletter
*****
I'm excited to show off the cover for Book 3 of my Young Adult/Adult novel of the FORBIDDEN trilogy!
RETURNED will be available in all bookstores and online February 7, 2017! And here it is in all it's glory!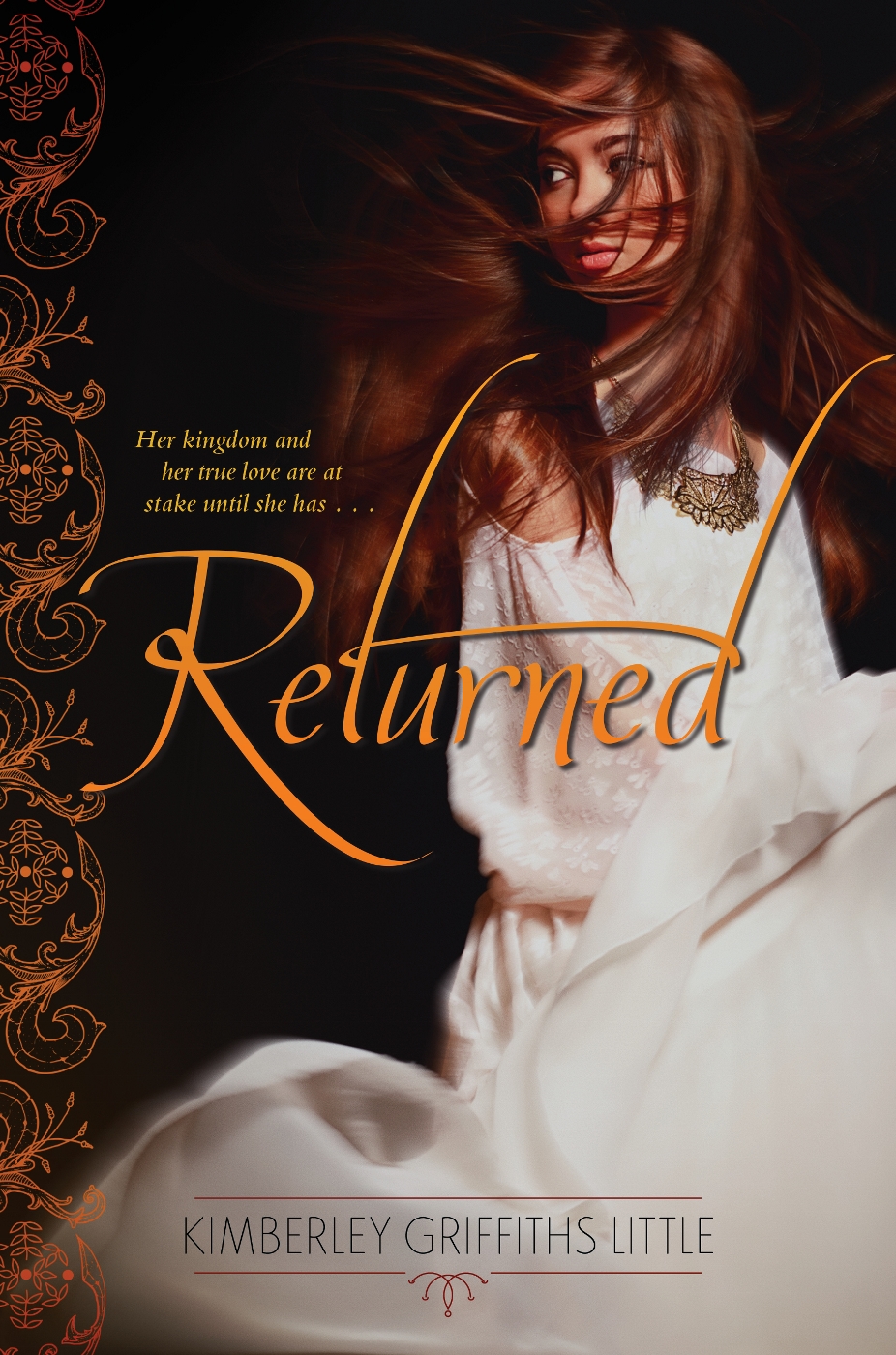 Recent Books
Events
Tuesday, February 7th 2017 at 6:00 p.m. RETURNED Book Launch Party! Everyone is welcome!

Bookworks on Rio Grande Blvd in Albuquerque.
A super fun "Behind the Scenes" Panel with *me* and authors, Caroline Starr Rose and Brenda Drake. Food, books, and fun!
Can't attend? You can Order Signed Copies by calling: 505-344-8139 and they'll ship them to you!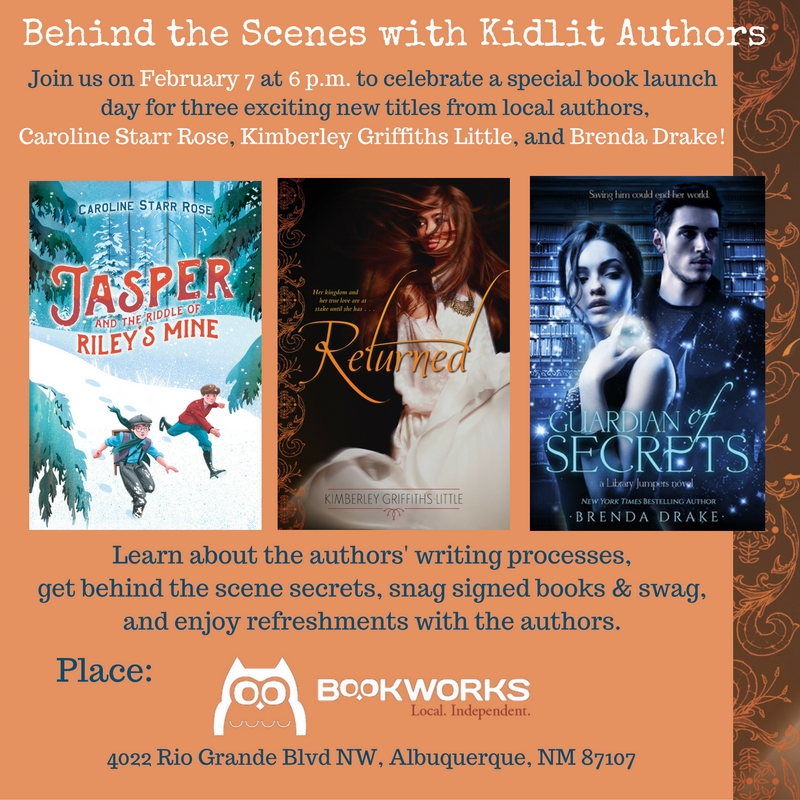 Saturday, February 11th at Barnes & Noble, Coronado Location from 1-3 p.m. Meet & Greet with *me* and Brenda Drake.
Thursday, February 23, 2017 "Behind the Scenes" LAUNCH PARTY for RETURNED AT 6:30 at Page 1 Bookstore on Eubank in the Mountain Run Shopping Center, Albuquerque.
Order Signed Copies: 505-294-2026
Save
Save
Save