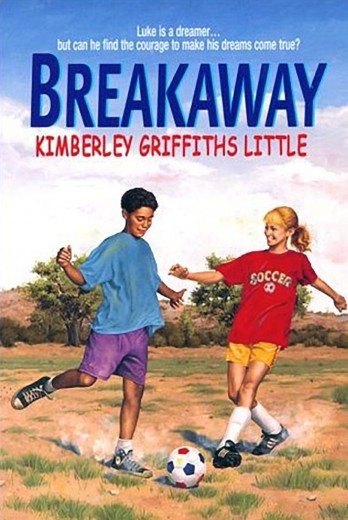 Avon
August 1, 1997

Guides
Breakaway
Twelve-year-old Luke Espinosa dreams of becoming a great soccer player–a dream that seems impossible, since Luke has never played soccer and doesn't even own a ball. But one day he spots an old, discarded soccer ball and his spirits soar. With his own ball, he can practice every day until he' s good enough to make the school team. Then Luke discovers that his father, who left when Luke was a baby, is a professional soccer player. Now Luke is sure his dream is coming true. Soccer is in his genes. He'll go live with his father and learn to play the game he loves.
So when he's ridiculed and challenged by one of the school's star players, he makes an impossible promise. He agrees to meet the bully for a match–the bully's team against Luke's own team. The problem is that Luke doesn't have his own team . . . or any soccer skills . Then Luke gets a letter from his father, who says there's no room in his life for Luke. It's time for Luke to stop just dreaming…and find the inner courage to make his dreams come true.
Awards and Honors
New Mexico Battle of the Books List, 1998-1999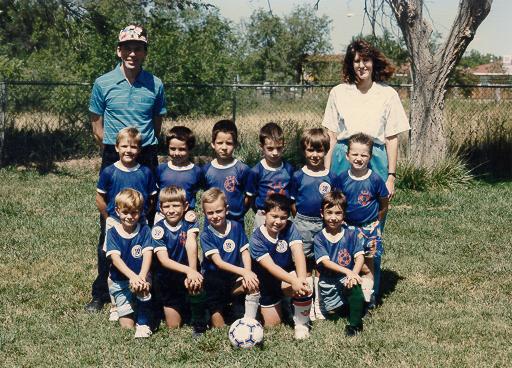 Kimberley says, "Coaching my son's soccer team, The Fighting Falcons, with my husband, was the inspiration for writing "Breakaway."
Reviews
"An excellent first novel!" ~ New Mexico Kids Magazine
"Fast-paced story both boys and girls will enjoy!" ~ Booklist
"The author has created a fully realized character." ~ School Library Journal
"A compelling story . . . a fine book." ~ Farmington Times
---