Welcome!
Welcome to my corner of the book universe – I'm so glad you're here, and thrilled to introduce you to the Young Adult trilogy, FORBIDDEN, published by Harpercollins.
FORBIDDEN is a dark, exotic thriller in a land of mystery and intrigue filled with dangerous betrothals, belly dance, ancient goddess temples, tribal warfare, murder and blackmail.
I grew up in San Francisco reading a book a day, and currently live with my family on the banks of the Rio Grande in New Mexico. I adore Paris, Scotland, Stonehenge, the Middle East, the stunning city of Petra, and anything old and musty and ancient. I've drunk so much Land of Enchantment water that some of that ancient magic got into my blood and now spurts out my pencil—I mean ergonomic keyboard.
Please sit down for a spell, grab a Dr Pepper and a brownie, and enjoy the wonder of magic and books!
Keep up with News, New Releases, Giveaways, on my Author Newsletter. Sign up right here:  Kimberley's Author Newsletter
*******
I'm thrilled to show off the cover for Book 3 of my Young Adult/Adult FORBIDDEN trilogy!
RETURNED will be available in bookstores and online February 7, 2017!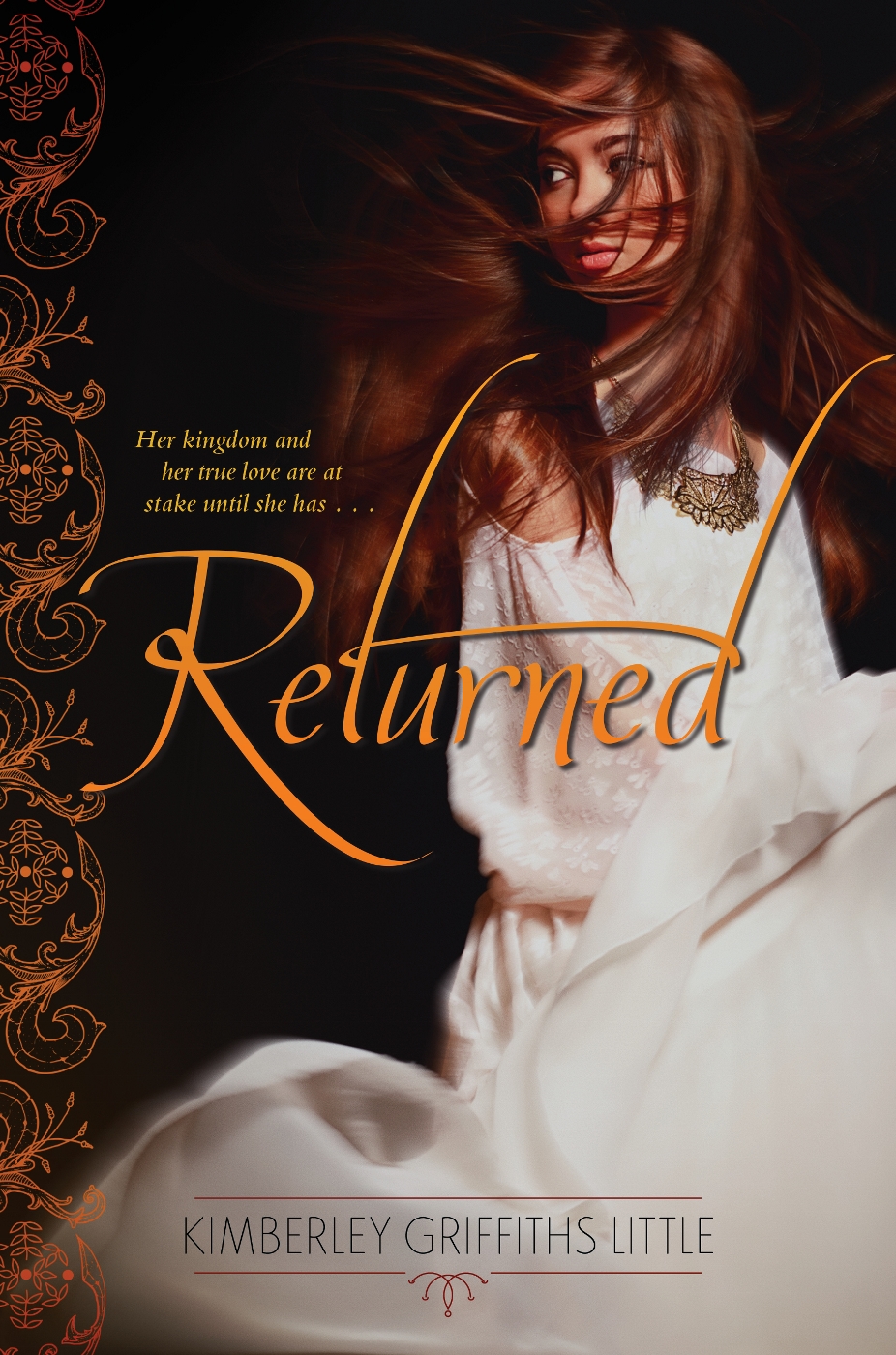 Here is the stunning book trailer for FORBIDDEN! Filmed "on location" with a gorgeous actress, superb Voice-Over, and a spectacular movie-making team. Enjoy!
Save
Save
Recent and Upcoming Books
RETURNED

February 7, 2017

BANISHED

February 2, 2016

FORBIDDEN

November 4, 2014
Events
Tuesday, February 7th 2017 at 6:00 p.m. RETURNED Book Launch Party! Everyone is welcome!

Bookworks on Rio Grande Blvd in Albuquerque.
A super fun "Behind the Scenes" Panel with *me* and authors, Caroline Starr Rose and Brenda Drake. Food, books, and fun!
Can't attend? You can Order Signed Copies by calling: 505-344-8139 and they'll ship them to you!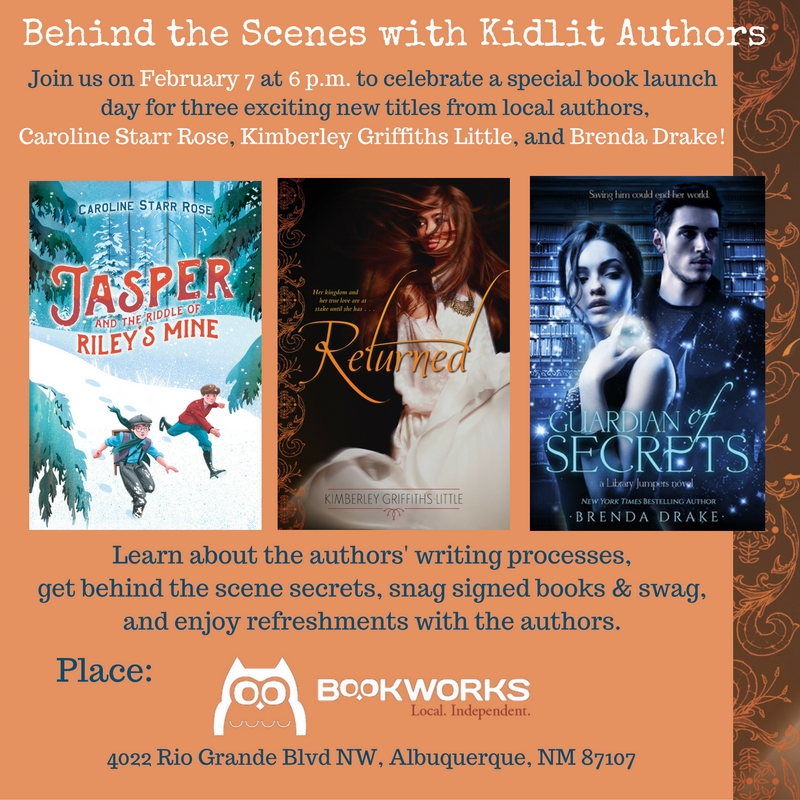 Saturday, February 11th at Barnes & Noble, Coronado Location from 1-3 p.m. Meet & Greet with *me* and Brenda Drake.
Thursday, February 23, 2017 "Behind the Scenes" LAUNCH PARTY for RETURNED AT 6:30 at Page 1 Bookstore on Eubank in the Mountain Run Shopping Center, Albuquerque.
Order Signed Copies: 505-294-2026
Save
Save
Save